The Albuquerque Historical Society (AHS) is a non-profit, membership organization of residents interested in promoting and preserving all matters relating to the history of Albuquerque, New Mexico and the surrounding communities. Founded in 1947 as the Old Town Historical Society, it originally focused on efforts to preserve the historic character of Old Town Albuquerque. Currently, AHS sponsors a series of monthly Programs and provides Educators with teacher resource guides. In the near future, we will also maintain a Speakers Bureau for primary and secondary schools and host a repository of Source Documents for education and research. To learn more about us visit our  Who We Are page.
Become a Member of the Albuquerque Historical Society
We welcome new members of all ages. It is not necessary to be a historian or have prior knowledge of Albuquerque or New Mexico history. Members receive advance notice via e-mail about forthcoming events sponsored by the AHS, and other societies interested in history, plus opportunities to participate in community and educational outreach activities. To become a member or to renew your current membership, download our membership form, complete and mail it with a check for $25 to AHS, PO Box 20568, Albuquerque, NM 87154-0568.
September 2014 Program – Community Land Grants of the East Mountains: History and Current Challenges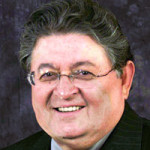 Dr. LM García y Griego speaks on the Community Land Grants of the East Mountains at the September 21, 2014, 2 pm meeting of the Albuquerque Historical Society. His presentation will focus on the recent history and current challenges of the community land grants of the east mountains. Community land grants are central to New Mexico's history. It is sometimes forgotten that nearly half of the land grants adjudicated before 1904 still have active boards of trustees and still manage some land today. Our speaker, an heir to the Cañón de Carnué Land Grant, founded twice (once in 1763 and again in 1819) is an Associate Professor of History and Chicana and Chicano Studies at the University of New Mexico (main campus) and the founding director of the UNM Land Grant Studies Program. He also is active in the land grant movement and serves as secretary to the New Mexico Land Grant Consejo, a statewide organization of community land grants. The program will take place at the Albuquerque Museum, 2000 Mountain RD. NW, in Old Town. All programs are free and open to the public. Free parking in the lot south of the Albuquerque Museum.
Downtown Walking Tour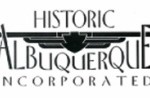 The Albuquerque Historical Society has worked with Historic Albuquerque Inc. (HAI) to develop a walking tour of downtown Central Ave and train volunteers to provide free tours. AHS & HAI received a City of Albuquerque Urban Enhancement Trust Fund grant for the project. The two key HAI volunteers are Diane Schaller and Dick Ruddy. Diane has researched the histories of many downtown businesses. Dick has done much research and collected photographs of various historic buildings, many of which were demolished. The free walking tours of downtown Central Avenue are on Saturdays, 10 – 11:30 am. Meet at the corner of 1st & Central in front of the movie theater. Currently, parking fees are not enforced on Saturdays at parking meters or pay boxes. There are fees at City garages and private parking lots. Contact Janet Saiers for more information.
September 2014 History Opportunities
There are many opportunities to participate in local and statewide history programs this month. View the September 2014 History Opportunities page assembled by Janet Saiers.