The Albuquerque Historical Society (AHS) is a non-profit, membership organization of residents interested in promoting and preserving all matters relating to the history of Albuquerque, New Mexico and the surrounding communities. Founded in 1947 as the Old Town Historical Society, it originally focused on efforts to preserve the historic character of Old Town Albuquerque. Currently, AHS sponsors a series of monthly Programs and provides Educators with teacher resource guides. We also maintain a Speakers Bureau for primary and secondary schools and host a repository of Source Documents for education and research. To learn more about us visit our About page.
Become a Member of the Albuquerque Historical Society
We welcome new members of all ages. It is not necessary to be a historian or have prior knowledge of Albuquerque or New Mexico history. Members receive advance notice via e-mail about forthcoming events sponsored by the AHS, and other societies interested in history, plus opportunities to participate in community and educational outreach activities. To become a member or to renew your current membership, download our membership form, complete and mail it with a check for $25 to AHS, PO Box 20568, Albuquerque, NM 87154-0568.
AHS Member Participation Opportunity
The Albuquerque Historical Society often receives questions from people about Albuquerque history in general or as it relates to their personal lives. AHS board members reply to these questions with answers or referrals to other individuals and organizations that may have answers. AHS is inviting its members to help reply to such questions if they choose. If you are a member of AHS and would like to volunteer to help respond to AHS website inquiries, see our Member Participation on AHS Website Inquiries page.
Downtown Walking Tour Central from 1ST – 8TH Street, New Training for Guides
The new training times are 10 am – 12 noon on three consecutive Fridays: July 17, 24, 31. It's at the MR COG building at 8th & Central. Then we need everyone to shadow a Saturday morning tour. New guides will start in September. We're trying to recruit new walking tour volunteers to join the seven we already have. If we can train five more then everyone only takes one Saturday during a three month period. For more information contact Janet Saiers at 299-5019 or email at Jsaiers@msn.com.
July Program – The Unpredictable River: History of the Middle Rio Grande Conservancy District (MRGCD)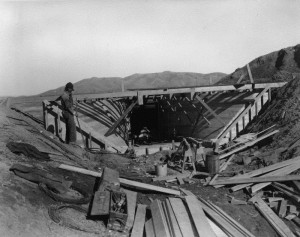 On Sunday, July 19, 2015 at 2:00 pm, Adrian Oglesby will describe the flooding events that led to the creation of the MRGCD in the 1920s and the subsequent construction of dams, ditches, and drains along the Rio Grande. The River even meandered into what is now downtown Albuquerque! By 1935 much of the network had been constructed to also benefit farm land along the River. Come see historic photos of Conservancy District projects and learn what the future holds for the MRGCD. The program is free and will be at the Albuquerque Museum in Old Town. Parking is also free South of the Museum. Read More.
Downtown Albuquerque Walking Tours
Free Walking Tours of Downtown Central Avenue (between 1st and 8th Streets) are offered on Saturday Mornings starting at 10:00 AM. Meet at 1st & Central SW by the movie theater. On street parking is NOT monitored on Saturdays. For more info see our Downtown Albuquerque Walking Tours page.
July 2015 History Opportunities
There are many opportunities to participate in local and statewide history programs this month. View the July 2015 History Opportunities page compiled by Janet Saiers.