The Albuquerque Historical Society (AHS) is a non-profit, membership organization of residents interested in promoting and preserving all matters relating to the history of Albuquerque, New Mexico and the surrounding communities. Founded in 1947 as the Old Town Historical Society, it originally focused on efforts to preserve the historic character of Old Town Albuquerque. Currently, AHS sponsors a series of monthly Programs and provides Educators with teacher resource guides. In the near future, we will also maintain a Speakers Bureau for primary and secondary schools and host a repository of Source Documents for education and research. To learn more about us visit our About page.
Become a Member of the Albuquerque Historical Society
We welcome new members of all ages. It is not necessary to be a historian or have prior knowledge of Albuquerque or New Mexico history. Members receive advance notice via e-mail about forthcoming events sponsored by the AHS, and other societies interested in history, plus opportunities to participate in community and educational outreach activities. To become a member or to renew your current membership, download our membership form, complete and mail it with a check for $25 to AHS, PO Box 20568, Albuquerque, NM 87154-0568.
New Mexico History Day 2015 Needs Judges!

History Day is an exciting academic enrichment program that promotes the study of history. Young historians develop research papers, exhibits, documentaries, websites, and performances based on topics for this year's theme: Leadership and Legacy in History. Judges will be trained prior to the contest. Judges need not be historians, but a love of history and a desire to help students develop a love of history is appreciated.  Read More
2015 Historical Society of New Mexico Annual Conference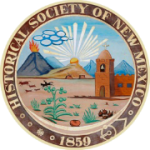 The Historical Society of New Mexico will hold their Annual Conference in Albuquerque, May 7-9, 2015 at the Embassy Suites Hotel, I-25 & Lomas Blvd. This conference will provide the opportunity to choose from over 70 different speakers during four concurrent education sessions Friday morning through Saturday lunch. For more information see the HSNM web site.
Only in Albuquerque – Albuquerque Museum's New 2015 Exhibit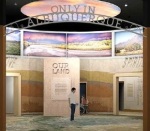 The Albuquerque Museum (aM) has unveiled and opened to the public the highly anticipated Only in Albuquerque history gallery. After many years of redesign, construction, story development and fabrication, the Museum will give our community an interactive, engaging, fun-filled presentation of the history and culture of the central Rio Grande Valley. Along with the presentation of our community's stories, there will be lots to learn and do. Make your own family Coat of Arms; electronically send a Route 66 postcard to a friend; create a personal "quilt" of images from the Museum's collections; and record your story to share in the Museum and with friends. You will be able to experience vibrant theatres, virtual reality storybooks and use a state of the art App, developed especially for our visitors. For more information, see aM's Only in Albuquerque page.
Downtown Albuquerque Walking Tours
Free Saturday Morning Walking Tours of Downtown Central Avenue resumed January 10, 2015 at 10:00 AM. Meet at 1st & Central SW by the movie theatre. On street parking is NOT monitored on Saturdays. For more info see our Downtown Albuquerque Walking Tours page.
March 2015 History Opportunities
There are many opportunities to participate in local and statewide history programs this month. View the March 2015 History Opportunities page assembled by Janet Saiers.